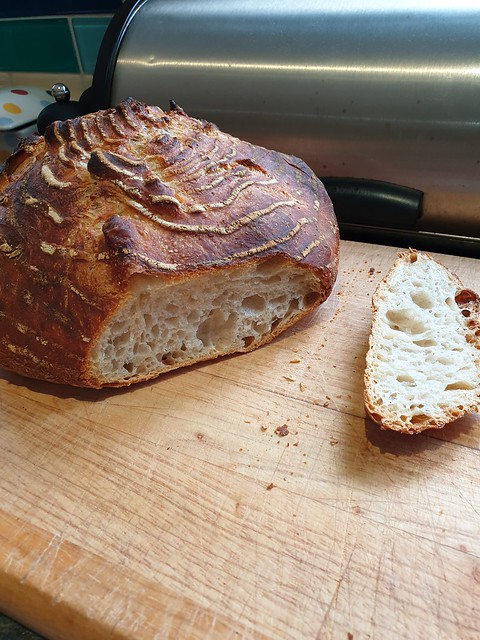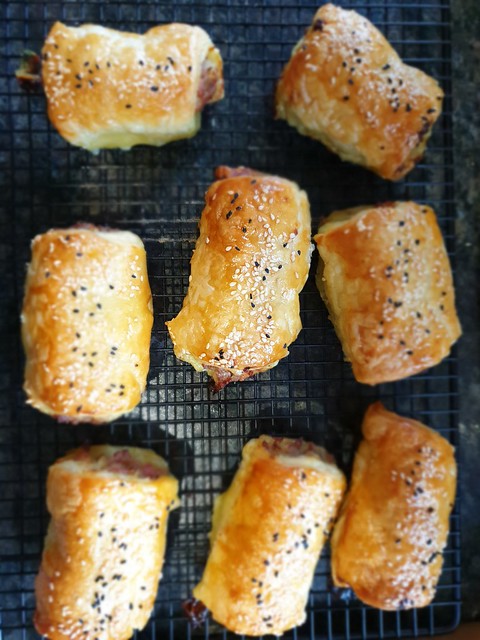 Today has been a baking day.
The first picture is a sourdough loaf I made from a brilliant new book Katy bought me for my birthday. It is called 'Flour Water Salt Yeast' and it explains how you can just use these four basic ingredients to make really interesting artisan style bread.
You basically work with time and temperature to attempt to produce different results from your bake. The loaf above was prepared last night and left to prove in the fridge over night before baking in time for lunch. The bread tastes every bit as good as it looks and it without doubt the best 'plain' loaf I have made.
I am really grateful to Paul Hollywood and his 'Bread' book for introducing me to the joys of baking ones own bread but this new book is going to take it to another level I feel if it hasn't already.
I will explain the process in more detail on another day.
The sausage rolls are precisely what they claim to be although there is a bit of mustard in there to give them a kick. Really easy to make and really tasty and this is the recipe if you are interested.